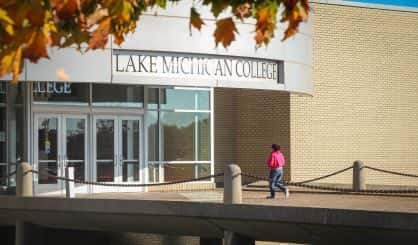 Lake Michigan College has been recognized by the Michigan Veterans' Affairs Agency for its work to attract and accommodate veterans. It's been named a gold-level Veteran Friendly School. LMC Vice President of Student Engagement Barbara Craig tells WSJM News the college does a variety of things to be welcoming to those who have served in the military.
"We go out of our way to make sure they have dedicated space where they can study and be together and mentor each other along the way," Craig said. "Of course, we make sure that they get in-district tuition, and we're very grateful for the support of the local community which has helped us with the Veterans Education Assistance Fund."
Lake Michigan College has 154 veterans enrolled for 2017. Craig tells us this is the second year in a row LMC has been named a gold-level Veteran Friendly School by the state. To find out more information about the services Lake Michigan College offers to vets, follow this link.