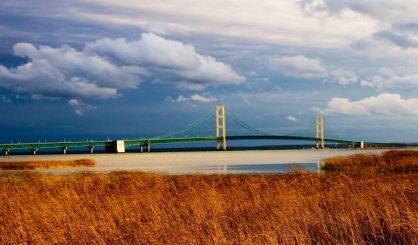 A public meeting was held Wednesday to discuss making changes to the Labor Day Mackinac Bridge Walk. That's after several hundred people were left out of last year's walk when they didn't make buses. Mackinac Bridge Authority Executive Secretary Bob Sweeney spoke with Michigan News Network about the problem.
"We were successful in our major initiative to provide safety, but unfortunately, we did leave some people at the dock," Sweeney said.
Sweeney says they're considering having people start from both ends of the bridge and walk halfway across and back so they wouldn't need buses. He says they're also considering changing the day of the walk so there'd be fewer walkers.