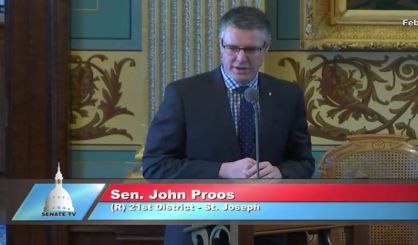 The Michigan Senate has approved legislation from state Senator John Proos that requires health insurance plans to cover oral and intravenous chemotherapy drugs in the same way. Proos tells WSJM News there are a variety of treatment options for chemotherapy patients, and all should be available.
"We  know that those drugs are very highly specific, and we also know that those drugs have a very specific reaction to the individuals who take those drugs," Proos said. "Oral chemotherapy drugs, for example, may be the best bet for some individuals rather than intravenous usage for those cancer drugs."
Proos tells us high costs can force cancer patients to choose the worse option for treatment, and that shouldn't happen if they're covered. His bill now goes on to the Michigan House.