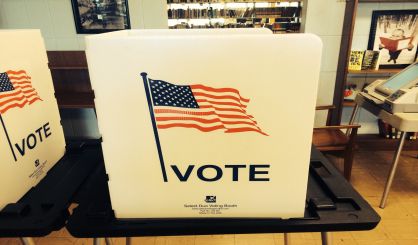 Benton Harbor-based employment and economic development organizations Kinexus and Cornerstone Alliance both have their concerns about the city's proposal for a local income tax. Representatives of both groups chatted with WSJM's Pat Moody this week about the ballot proposal. Kinexus CEO Todd Gustafson said he does understand the need for infrastructure work in Benton Harbor.
"We need an economic plan for Benton Harbor moving forward, and I feel like it's everyone's responsibility to help them movie forward," Gustafson said. "I applaud the mayor for trying to solve that, but I think there are other ways that could potentially help that."
Gustafson said he's concerned about residents who have to leave the city to find work, and wonders what a local income tax might do to them. Cornerstone's Rob Cleveland said businesses consider tax climate when choosing where to locate, and an income tax could affect their decisions. City officials estimate the income tax, if approved next month, could generate about $2 million per year for streets and other infrastructure.