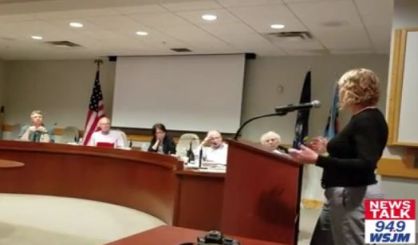 St. Joseph City Commissioners have heard from state Representative Kim LaSata on the question of short-term rentals. It's been a hot button issue for the commission since legislation was introduced in the state House and Senate to remove the authority of local governments to regulate short-term rentals. LaSata at a meeting this past week told commissioners she's against the bill, and supports local control. She said short-term rental regulation is a simple matter of quality of life.
"When I move to an area or a location in the city, I want to know what to expect," LaSata said.
LaSata told commissioners the bill is mired in committee and unlikely to move forward, but if it does, she'll vote against it. City commissioners have been urging residents to contact their state lawmakers about the issue. Commissioner Fran Chickering said Monday she has spoken with state Senator John Proos about it, and he's uncommitted. Supporters of the legislation say it's about respecting property rights.