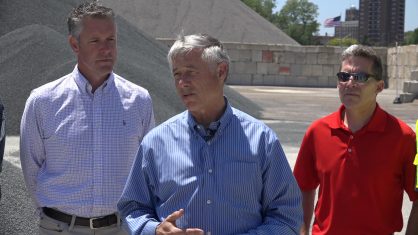 President Donald Trump's declaration of an opioid public health emergency this week is supported by Congressman Fred Upton. He tells WSJM News opioid addiction and overdoses affect every community across the country, including southwest Michigan. Upton tells us he attended some committee hearings this week on the subject.
"All about the terrible impact it's has on our communities, particularly Fentanyl, which is unbelievable in terms of the number of deaths it has caused," Upton said.
Upton has called for more money to be released to the National Institutes of Health for the development of opioid addiction treatments and new non-opioid painkillers. He also says his recently-approved 21st Century Cures legislation contained extra money for the states to fight the crisis. The first round of funding as part of that program was this year.