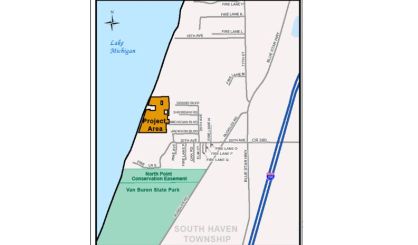 A ribbon cutting is planned for next Thursday on a dune restoration project in South Haven. The Southwest Michigan Planning Commission's Chris Martin tells WSJM News  they're celebrating the completion of work at the Syndicate Park Dune.
"They're going to show the significance of the project, they're going to go through and talk about the efforts made there, and officially open it up," Martin said.
The restoration effort was a partnership between several local groups. Martin tells us additional dune projects will also be discussed next Thursday at the Heritage Museum in St. Joe. Representatives of the planning commission and other groups will be on hand for a program set for 7 p.m. Everyone's invited. You can find out more about the project right here.