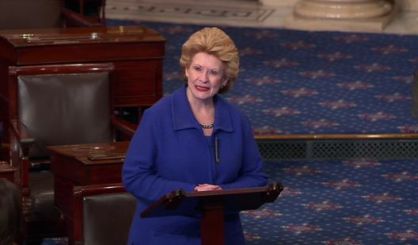 U.S. Senator Debbie Stabenow says the tax reform plan being considered by Washington Republicans will hurt working-class Michiganders. Stabenow spoke with Michigan News Network this week, telling them there's one provision in the legislation that especially concerns her.
"They're proposing to tap the amount of money you can put in a 401(k) without being taxed on it," Stabenow said, "Right now, the average person can put in $18,500 without paying taxes to save for retirement in a 401(k). They're talking about taking that $18,500 down to $2,400."
Stabenow says the proposed reforms will lead to taxes increases for 30% of Michigan families.