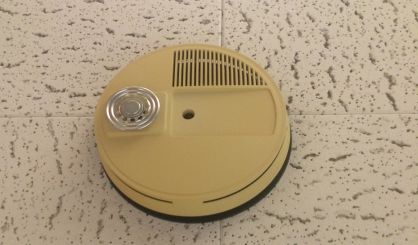 It's time to fall back, and with that in mind, Michigan Fire Marshal Kevin Sehlmeyer has a few tips for everyone. Sehlmayer tells WSJM News when you're turning your clocks back on hour this evening, you should also take it as an opportunity to change the batteries in your smoke detectors.
"We find that, ideally on a smoke detector or a carbon monoxide detector, it usually will get a year out of a battery, and the idea here is that we're just tying it into daylight saving time, and changing the clock is also the ideal time to change your battery," Sehlmeyer said.
Sehlmeyer notes 71% of smoke alarm failures are a result of missing, disconnected, or dead batteries. When you fall back, change those batteries.