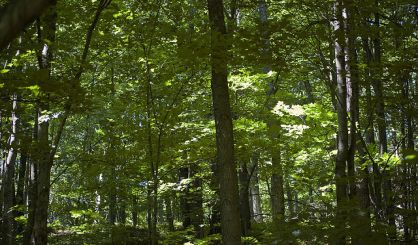 The Michigan Department of Natural Resources wants to know if you spot a black bear den this fall. That's especially in the northern Lower Peninsula. Spokesperson Katie Keen spoke with Michigan News Network about black bear dens.
"We have an ongoing bear management program that we seek out a bear, and from that den location, we get data on them," Keen said. "We're also able to follow them using the radio equipment we place on them for tracking purposes."
Keen says they're especially looking for female bears. She adds they are 12,000 bears in Michigan, 2,000 in the northern Lower Peninsula.