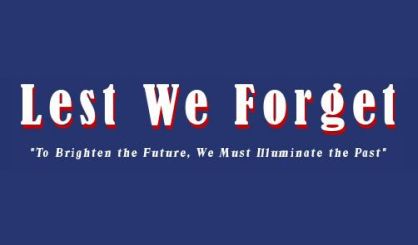 When Veterans Day is marked this month in St. Joseph, the ceremony will be held in a new venue and with a new host. Lest We Forget's Hank Richmond tells us the annual ceremony previously organized by a Korean War veterans group in St. Joe has been handed over to his organization. So, Veterans Day will be marked on Saturday, November 11 at the Whitcomb.
"The Whitcomb has an organization called the Whitcomb Warrior Chorus, and so they're going to do a couple of patriotic songs during our program," Richmond said. "We've also invited several of the local politicians to come and make remarks, and we're going to show a short video about the Star Spangled Banner."
Richmond tells us the Korean War veterans are getting up there in age, and so they stepped down from running the ceremony. He's hoping the new venue at the Whitcomb will be able to accommodate even more people. It starts at 10 a.m. on the 11th.