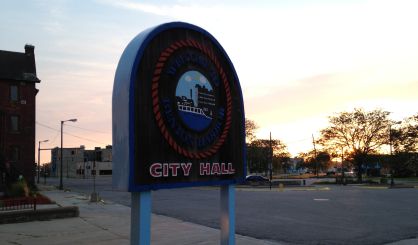 The people have spoken. After a lively campaign over a city income tax proposal in Benton Harbor, the tax has been approved by voters. The numbers late on Tuesday were very close, with 511 voting yes and 490 voting no. Bryan Joseph with the opposition group Citizens for a Strong Benton Harbor tells WSJM News it was a tough fight, but the the vote is on the books.
"We support the democratic process," Joseph said. "We believe in it. Although it was not the outcome that we were looking for, we respect the outcome. So, we want to thank the mayor and the city council for bringing this critical topic to the forefront."
Joseph says the task now is ensure the money generated by the income tax will be used well. WSJM News has reached out to Mayor Marcus Muhammad and has not received a response. The income tax in Benton Harbor will be 1% for city residents and 0.5% for non-residents working in the city. City officials estimate it will generate about $2 million per year to fix streets, sewers, and other infrastructure, while also being available for emergencies.