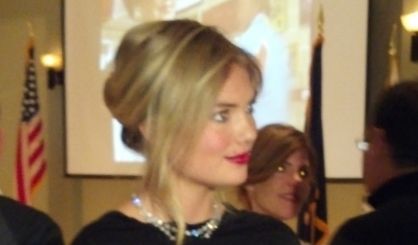 Congressman Fred Upton is back to work after a weekend in Italy attending the wedding of his niece. He says the wedding of supermodel Kate Upton and former Detroit Tigers and now Houston Astros' pitcher Justin Verlander was quite an affair, held on a private estate in Tuscany.
"Can you imagine when getting a World Series ring is not the highlight of your week?" joked the congressman. He says it was a private family event, but somehow there were some paparazzi who got through and he thinks they were sitting right behind him, based on the photos he's seen on TMZ.
"They snuck in somehow, and some of those pictures got out. But you know what? I've got better ones," he says. Verlander and Upton had been dating for several years, and he skipped the Astros World Series parade to jet off to Italy for the wedding. Verlander was traded by the Tigers to Houston with just a few seconds to spare before the final trade deadline of this past season.