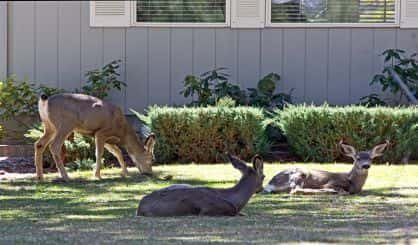 The Insurance Alliance of Michigan is reminding drivers of the danger that deer pose out on the road. The alliance's Lori Conarton tells WSJM News deer are a major hazard this time of year with both mating season and hunting season overlapping. That leads to a lot of crashes.
"There were 14 people killed last year in these types of crashes," Conarton said. "Nine of them were on motorcycles."
Conarton tells us 14 people were killed in vehicle-deer crashes last year, 9 of which involved motorcycles. Remember — if a deer runs out in front of you, police recommend you don't swerve, and instead firmly brake. Swerving will cause a worse crash than just hitting the deer. Also remember deer travel in groups, usually in single file. If you see one, there's probably another nearby.