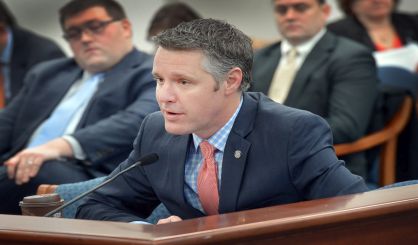 Michigan residents will be able to set up a savings account to help cover the costs of a first-time home purchase under legislation introduced in the Michigan Senate. Co-sponsor state Senator John Proos tells WSJM News the package of legislation would provide a state income tax deduction of up to $5,000 for a single return and $10,000 for a joint return for contributions made into a first-time homebuyer savings account for up to 20 years.
"It makes a lot of sense that we give them the best benefit possible to accumulate the kind of down payment that hel;ps them to avoid some of the private mortgage insurance costs that add points and add costs," Proos said.
Proos says, with these new first-time homebuyer savings accounts, if a withdrawal is made for a non-qualifying purpose, the withdrawn amount would be added to the taxpayer's adjusted gross income. Proos tells us this will make it easier for someone to own their first home. The plan has passed committee and will be considered by the full Senate.