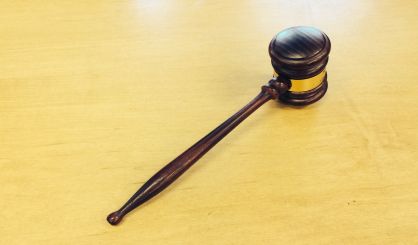 The Silver Beach Hotel in St. Joseph is in hot water with the Michigan Liquor Control Commission. It's going to have its liquor license suspended for nearly three weeks this month after four violations last year. The suspension started this Thursday and runs through November 27.  Liquor Control Commission spokesperson David Harns tells WSJM News the body can either revoke or suspend licenses in these cases.
"It's based on the history of the licensee and what has happened in the past," Harns said. "Silver Beach Hotel has been punished in the past as well for violations of the liquor code. So, this is a mutliple violation scenario."
Harns tells us Silver Beach Hotel had four violations last year, leading to a hearing last week. The Michigan Liquor Commission tells us staff sold or furnished alcohol to an 18-year old in January of last year, to a 19-year-old in March of last year, and to a 20-year-old in October of last year. It also says the hotel served booze to someone who was visibly intoxicated and then got into trouble with police in June of last year. The commission says the hotel has since fired all of the employees responsible for these incidents. Additional violations could lead to additional hearings, more license suspensions, or even the loss of the liquor license.