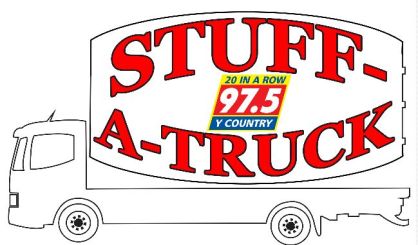 This is the week to stuff a truck. 97-5 Y Country's Matt Malone is among the radio personalities manning the microphone at Roger's Food Land in St. Joseph for the annual Stuff a Truck drive. Malone tells WSJM News they're collecting food and other products for the Southwest Michigan Community Action Agency.
"Non-perishable food items, any kind of personal care items, as well as diapers and things for babies too," Malone said. "Think of what your routine is in the morning. Brushing your teeth and so forth. Those are the items that we're looking for."
Since they're doing the drive right there at Roger's, there's not even a need for you to raid your pantry. You can pick up some stuff inside the store and then give it to Y Country so they can put it on the truck. They'll be doing the drive through Saturday. Y Country is also taking monetary donations this week at the station's website.