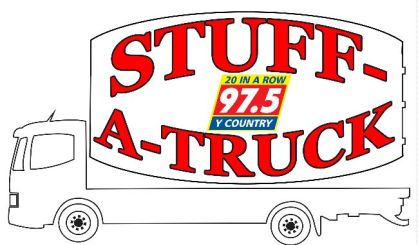 There's still time to donate to the annual Y Country Radio Stuff a Truck food drive. Y Country's Matt Malone tells WSJM News the radio crew is out at Roger's Food Land in St. Joseph through noon on Saturday. They're collecting items for the Southwest Michigan Community Action Agency.
"If you've got food in your pantry and food in your house for Thanksgiving and the holidays, just keep in mind that there are people out there that don't," Malone said.
Malone tells us they need non-perishable foods, along with personal care items like tooth paste, soap, and shampoo. There's a truck stationed at Roger's Food Land, and so far they've filled it six times thanks to generous southwest Michigan residents. The crew has also collected more than $3,500. You can stop by through 6 p.m. Friday or from 9 to noon Saturday. You can also donate at Y Country's website.