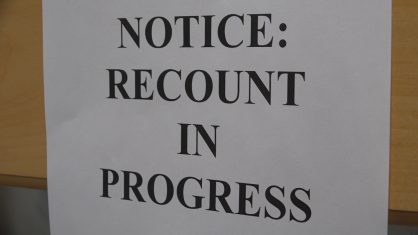 Benton Harbor's city income tax takes effect January 1. It's a done deal after a recount on Monday. Berrien County Clerk Sharon Tyler announced to election workers the 21 vote difference between yes votes and no votes didn't change, although each side did gain one vote.
"The previous results for yes were 511," Tyler said. "It is now 512 Previously, it was 490 no. There are no 491 no. The proposal has passed."
The recount took about two hours on Monday with city election workers counting ballots by hand while overseen by the Berrien County Board of Canvassers. The income tax in Benton Harbor will be 1% for city residents and 0.5% for non-residents who work in the city.