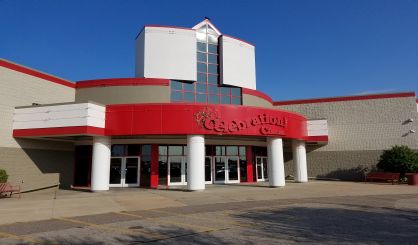 The Mark III Grille and Bar in St. Joseph is the latest winner of the Celebrated Service Award. The Celebrated Service Award is given out by Celebration Cinema each year to salute businesses in the theater chain's area for their high level of service. Celebration Cinema's Emily Loeks tells WSJM News voters in the awards greatly appreciate the businesses that treat them special.
"There was an outpouring of enthusiasm for the businesses who are our finalists," Loeks said. "Thousands of votes that were cast in Benton Harbor alone, and 31,000 across the western part of Michigan in the six cities in which we operate."
The Mark III serves up steaks, seafood, and Mexican fare on M-139 near Miners Road. Co-owner Bob Camp tells us they try to wow each customer.
"We accentuate customer service at the Mark, and it's something we really like to focus on, finding it as important as any aspect of the business," Camp said. "It's certainly something, anymore, you feel like it's fading to some degree, and I like to go the other direction with it."
The Mark III takes the title of Celebrated Service Award winner from the Mason Jar in Benton Harbor. Now that it's been selected as the winner, the Mark III gets $5,000, a package of movie-related prizes, and a spotlight at Celebration Cinema theaters for the next year. Camp says the staff is excited.