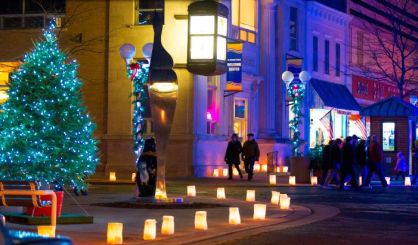 When you buy local, more money stays in the community. In fact, it's to the tune of $68 of every $100 spent flowing back into the community. That's more than double the benefit of big box stores. So, many towns are asking you to support local businesses tomorrow for Small Business Saturday. However, there are more than just monetary benefits, says Farmington Downtown Development Authority Director Kate Knight. She spoke with Michigan News Network.
"It's a chance for all of us to get out and gather, to shop together, celebrate bricks and mortar and just celebrate that holiday season by shopping locally," Knight said.
Knight encourages everyone to support their local community and buy local. In St. Joseph, downtown shops are holding Small Business Saturday sales this weekend, as are downtown shops in Buchanan.
Photo courtesy of St. Joseph Today.