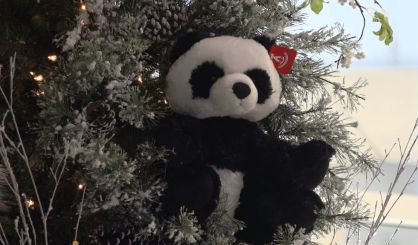 South Bend International Airport is now collecting Teddy bears for its annual Bears in the Air campaign. The campaign started Friday, and on Tuesday, South Bend Mayor Pete Buttigieg was among the local officials to stop by to contribute. He told WSJM News holding such a drive at an airport sends a message to visitors.
"The message that it sends when they pass by this, maybe they feel motivated to make a contribution or contribute a bear, basically it says that this is a generous community that takes care of its most vulnerable," Buttigieg said.
Between now and December 21, anyone can stop by the airport and buy a bear for $10. Then, around Christmas, the bears will be donated to kids in regional hospitals. Part of the $10 spent on each bear will also go to a South Bend veterans center. Since it started six years ago Bears in the Air has collected more than 3,500 teddy bears that have been donated to children.