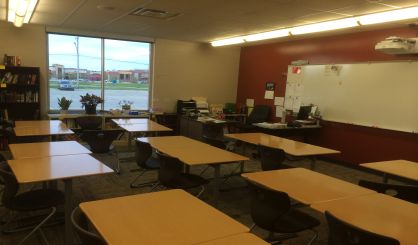 A Berrien RESA program aimed at helping the parents of small children better guide the development of their young ones has received national recognition. The Parents as Teachers program engages the parents of kids ages 3 and under to get personally involved in the educational development of their children, says RESA's Kerenda Applebey. She spoke with WSJM News about the program.
"Parents as Teachers is a way of supporting parents in that role, and partnering with them to help them know how their children are doing developmentally, give them lots of ideas about ways they can enhance their interactions," Applebey said.
Berrien RESA's Parents and Teachers program is the first in the state to receive blue ribbon status from the national Parents and Teachers organization. To get that status, they had to demonstrate progress in 100 areas. RESA will hold a celebration of the blue ribbon status on December 11 with a party.