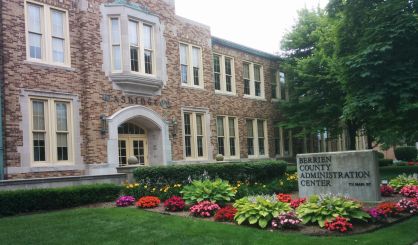 The Berrien County Land Bank is taking bids for a couple of foreclosed properties in Benton Harbor, hoping to find buyers interested in using the properties for new developments. Berrien County Treasurer Bret Witkowski tells us these two parcels are being treated a bit different from other foreclosed properties.
"We have two properties within the city of Benton Harbor," Witkowski said. "One is the Alreco Metals and one is the old Mercy Hospital site. Both went through the first auction and nobody bought them. Rather than just selling them at the $50 auction, we wanted to do something that would be beneficial to the community."
So, the two parcels have been moved to the land bank, which can seek out bidders. Witkowski says he's already heard from possible developers for both the Alreco and Mercy Hospital properties. The deadline to submit a proposal is February 14, and Witkowski would like to see the properties sold by spring. If you're interested, contact Witkowski's office.