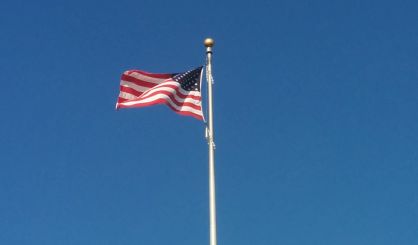 Serving the country overseas is especially difficult this time of year. That's why the Sons of the American Legion, Squadron 49 in South Haven wants to help. They've started what they're calling the Letters from Candyland campaign. All that is asked of you is to write a letter or send a donation. Steve Hamilton of the American Legion spoke with WSJM News about the program.
"Veterans, retired military personnel write a letter, one paragraph or two paragraphs, just something simple to say 'I've been in your shoes. Thank you for your service,'" Hamilton said. "Then I'm asking for the general public to do the same thing."
Hamilton tells us Letters from Candyland sends letters from home to service members during the holidays because that's what those who serve want most.
"You can bring them to the American Legion at 129 Michigan Avenue, and we'll actually send them," Hamilton said. "We have the APO addresses. We'd like you to bring your letters, and we'll actually box them and send them."
Children are encouraged to write and send drawings and photos, with parental consent.