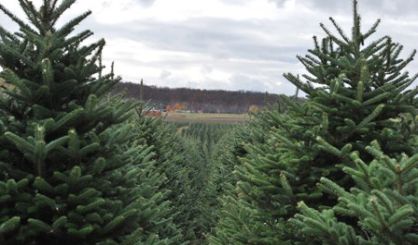 A Christmas tree shortage may be felt slightly in Michigan this year. About ten years ago, there was a surplus of trees but fewer people were buying them because of the depressed economy. So, growers planted fewer trees, and because it takes ten years for a tree to fully grow, the fallout wasn't felt until this year. That's according to Amy Start, executive director of the Michigan Christmas Tree Association.
"If you like a specific type of tree, you'll want to shop early," Start said.
With this weekend being the busiest for tree farmers, Start suggests you buy your tree as soon as possible. Michigan is the third largest producer of Christmas trees in the United States.