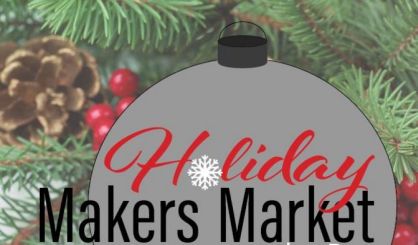 Coming this weekend  to the Box Factory for the Arts in St. Joseph is a maker's market. The Box Factory's Cara Garnett tells WSJM News southwest Michigan has all kinds of creators who make artisan products. This market will give you a chance to see what they have to offer and pick some of those things up.
"It is for all types of artisan creations," Garnett said. "We're hoping that we get soaps and all sorts of culinary types of things to fine art work."
Garnett says this will be a good time to scoop up some locally made items for holiday gifts. The maker's market will be at the Box Factor this Saturday and Sunday. The hours will be 10 a.m. to 5 p.m. on Saturday and noon to 5 p.m. on Sunday. You can find out more right here.