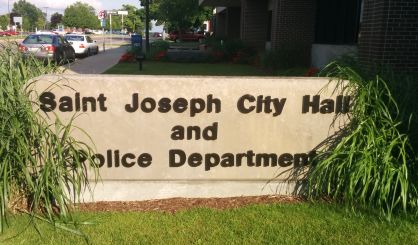 You can now search an online database of the plots at Riverview Cemetery in St. Joseph. St. Joe Deputy Public Works Director Greg Grothous tells WSJM News a new system recently installed in his department tracks the information of individuals buried there.
"You can click on the name that you like and bring up information that the city has on file currently for that person," Grothous said. "Burial date, date of birth, whatever may have been in the obituary at the time, or it may just be basic information."
Just go to SJCity.com and click Government. Then click Cemeteries and Burial Search. Or, you could just follow this link. Grothous tells us the city wanted to make sure it preserved accurate information from its historical records. Some info about the oldest graves in the city is simply lost for good though. It took the city staff about 2 years to get the online system up and running. They'll add to it going forward.