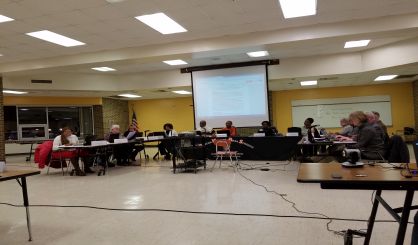 Recent troubles involving discipline and student safety at Benton Harbor Area Schools have prompted the board of education to order up a review of security and the use of a grant. At a Thursday meeting, the board heard from parents concerned about recent videos on social media depicting student fights. Trustee Marletta Seats addressed that.
"That's disturbing to me, and even events that have happened since we had a meeting," Seats said. "We get no correspondence."
The board of education voted to instruct Superintendent Shelly Walker to draft up a code of conduct and security review and report back to the board next month. It also voted to have a law firm investigate whether a $2 million gang prevention and security grant awarded to the district last year is being used properly. Board President Joseph Taylor spoke with WSJM News.
"Tonight, what you can take away is that we're serious about solving the issues and the problems that we have in our classrooms, i.e. for our teachers and our students," Taylor said.
Thursday's session followed a Saturday session where the board got the ball rolling. An idea that was discussed involved moving students with disciplinary problems to separate buildings, a plan that doesn't sit well with parents of younger kids at those separate buildings. President Taylor told us all talks on that front are preliminary.