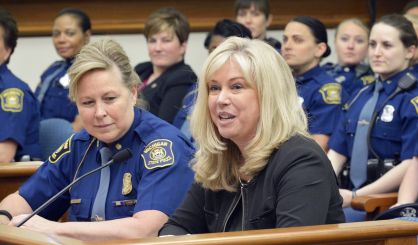 State Senator Tonya Schuitmaker is hailing passage of legislation this week to fight back against fraudulent unemployment claims filed as a result of identity theft. The Lawton Republican tells WSJM News companies and individuals suffer when some thief steals an identity and uses it to collect unemployment.
"One of the problems that I'm hearing more and more in terms of scams and frauds out there is people collecting unemployment in somebody else's name, and that person doesn't realize that," Schuitmaker said.
It's a problem that has grown around the state.
"It's like the newest, rampant fraud out there," Schuitmaker said.
The legislation approved this week requires the Unemployment Insurance Agency to increase reporting requirements to the legislature and implement several additional internal measures that would better determine if claims are fraudulent or filed through a stolen identity. If a claim is determined to be fraudulent, the UIA will then cancel all benefits on a claim and credit back any money paid as a result to the employer that was ripped off. The legislation now goes on to the governor.