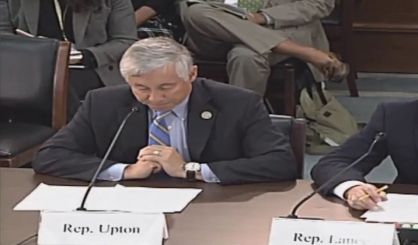 Congressman Fred Upton is marking one year since his landmark 21st Century Cures legislation became law. The plan increased funding for the National Institutes of Health and sped up the approval process for new drugs and medical devices. In a promo video released this week, Upton said 21st Century Cures is all about trying to help the kinds of people he meets every day.
"We listened to the American public, we listened to the disease groups, we listened to the researchers, we listened to each other," Upton said. "Republicans and Democrats. What can we do to find a cure that these diseases that truly ail every family?"
Upton and Democratic Congresswoman Diana DeGette of Colorado talked up the patients themselves in the promo video posted to YouTube. You can see it below.