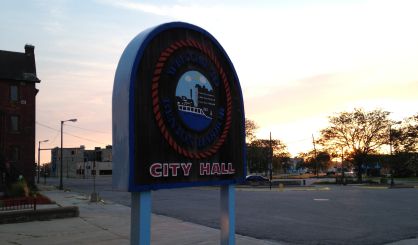 The committee that will oversee the city of Benton Harbor's new income tax has now been chosen. At a Monday session, the Benton Harbor City Commission approved eight applicants for the body that will make recommendations for the use of the more than $2 million the tax is expected to generate. City Commissioner Juanita Henry voted no on each applicant because the city's deadline to take applications for the committee was supposed to be December 27.
"I cannot vote for any of these applicants because of the process," Henry said. "Not because of the individual, but because of the process."
Mayor Marcus Muhammad said it doesn't matter if more applicants would have come in. He made his recommendations based on the earliest applicants.
"I'm not looking and picking based upon who I like, who agrees with me, who voted yes, who voted no," Muhammad said. "As they come, that's who I'm recommending."
The terms on the Income Tax Oversight Committee will be for one year. Serving on the body will be representatives of citizens, including Emma Kinnard. There will also be business representatives, including Whirlpool's Jeff Noel, and representatives of non-profits, including Cornerstone Alliance's Rob Cleveland. The ninth member of the committee will be the mayor. Meanwhile, City Manager Darwin Watson said he has received the forms needed for the tax, adding the city is setting up a 1-800 number for anyone with questions about it.