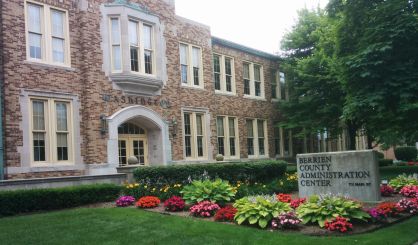 Berrien County Treasurer Bret Witkowski will hold a meeting this week at his office to promote a state and federal program designed to help struggling homeowners stay on top of their tax bills. He tells WSJM News the director of the Michigan State Housing Development Authority will speak about the Step Forward Michigan program on Wednesday.
"It's an opportunity for people to hear about, if they don't know already, about the Step Forward Program that we have referred a lot of people to," Witkowski said. "This is to kind of get the word out before the end of the year as the money is getting ready to dry up here shortly."
Witkowski tells us his office often refers struggling homeowners to the Step Forward Michigan program. It applies to situations involving a misfortune like a lost job or a medical issue. Statewide, more than 35,000 Michigan homeowners have qualified for more than $311 million in loans since the program began in 2010. Witkowski will promote the program on Wednesday at 10 a.m. at the county administration building.