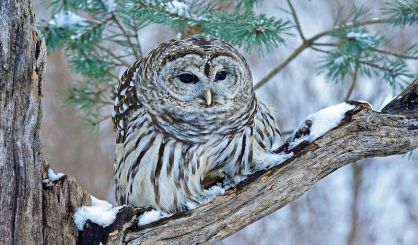 Preventing more species from winding up on the endangered list is the goal of a new bipartisan effort in Congress being spearheaded by Michigan Representative Debbie Dingell. The Dearborn Democrat is co-sponsor of the Recovering America's Wildlife Act, introduced last week. It would provide $1.3 billion each year to state wildlife and habitat management programs to protect at-risk species. Dingell says more than 12,000 species of fish, wildlife, and plants nationwide could benefit.
"Sometimes we don't think about the importance of all of these species, and the fisheries and wildlife, to our economy in Michigan for the outdoor enjoyment of people, for the jobs that it creates, the food, and many other things," Dingell said.
Funding for the bill would come from an existing tax paid by energy and resource industries for the right to develop on federal lands that generates $10 billion annually. The measure is co-sponsored by Nebraska Republican Jeff Fortenberry. Dingell says it has the support of many energy, business and conservation leaders.