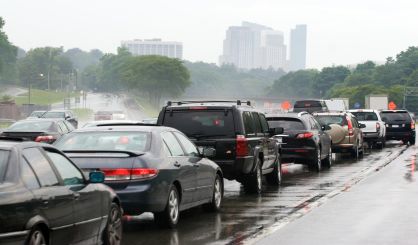 AAA Michigan says the state is going to see a record number of residents traveling over the holidays. Spokesperson Susan Hiltz told Michigan News Network 3.5 million Michiganders will be on the road and in the air in the next several days.
"Soem of the top ten year-end holiday travel destinations tend to be out of town," Hiltz said.
Hiltz says that if you're flying out of Detroit Metro, keep in mind Thursday afternoon between 3 p.m. and 5:30 p.m. is expected to the busiest time at the airport. Some of the top flying destinations out of Michigan during the holiday travel period include Orlando, Cancun, and Honolulu.