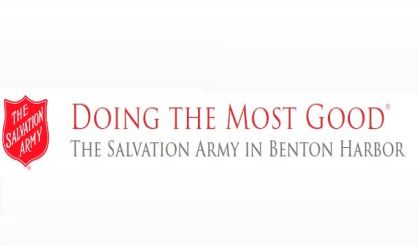 Bell ringers are out and about in southwest Michigan seeking donations for the Salvation Army of Benton Harbor. Salvation Army Major David Womack tells WSJM News the dollar or two you put in those kettles can touch a lot of lives.
"During this time of year, we're helping about 600 families with emergency needs for Christmas, and that will include some food and toys for kids," Womack said. "Throughout the year, the Salvation Army provides help with rent assistance, energy assistance, emergency food, and of course, the Salvation Army does have its men's shelter here in Benton Harbor."
Womack tells us the money donated via the bell ringers stays local. The bell ringers hit the streets the day after Thanksgiving and will be out through this Saturday. Seek them out at various Walmart locations, along with many Walgreen's and some Harding's stores.