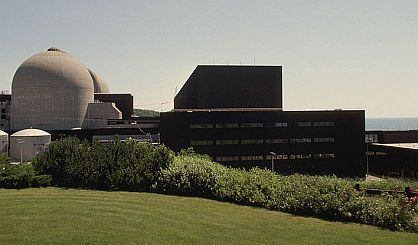 Unit 2 of the Cook nuclear power plant is now on its second life. Cook plant spokesperson Bill Schalk tells WSJM News Unit 2 started operating on its renewed license Sunday morning. The unit is now licensed to operate through 2037. As Cook prepared to end the unit's second life, it undertook a Life Cycle Management program to prepare.
"Replacing rotors, replacing turbines, replacing large feed water heaters and other components, upgrading to some digital equipment that wasn't available back when the plant was originally designed," Schalk said. "All in all, we're putting $1.16 billion into the plant between 2013 and 2018."
Schalk tells us Unit 1 went into its extended life in 2014, and is licensed through 2034. The Cook plant was first announced by Indiana Michigan Power in 1959, and the plant's construction permit was granted in 1969. Unit 2 went online in 1978.