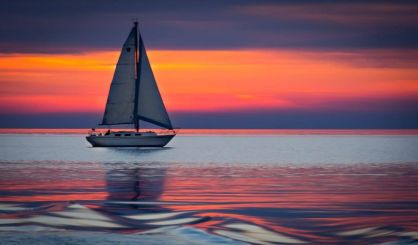 Molly Pate of Berrien Springs is the winner of the annual Pure Michigan Summer Photo Contest run by the office of state Senator John Proos. Her "Sunset Sail at South Haven Beach" will be displayed at the state capitol as a result. Senator Proos tells WSJM News he wanted to hold the contest to show off the talents of local artists.
"We were always seeing these fantastic photos of southwest Michigan online," Proos said. "Folks started posting those to our website, and we said, 'You know what? We ought to run a contest.'"
Coming in second in the photo contest this year is Madeline Gordon of Edwardsburg with "Sunflower Field," and third place is Randy Willis of Benton Harbor with "Rainbow over Vineyard." The public got to vote on the submissions to the contest. A hanging ceremony for this year's winner will be held in Lansing after the new year.
Molly Pate' winning entry can be seen above.