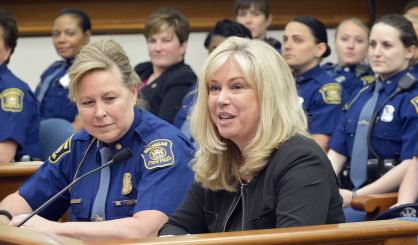 2017 was a busy year for Michigan lawmakers, and each is now reflecting on what they feel were the biggest accomplishments. State Senator Tonya Schuitmaker of Lawton tells WSJM News she is disappointed the Michigan House didn't get auto insurance reform approved. Still, she's hoping for something on that front in 2018, perhaps in the Senate
"I think if we start with what the Senate passed outlast term, that will be the basis for some comprehensive reform," Schuitmaker said.
Schuitmaker during this session worked on legislation designed to reduce opioid abuse.
"Every legislator is hearing from constituents in their district wanting to get a hold of the problem that we have when we have more people getting prescriptions for opioids," Schuitmaker said.
Schuitmkaer says the legislature approved a plan this year that requires doctors to check a state database of opioid prescriptions before prescribing one of the drugs to a patient. She tells us that will reduce doctor shopping. Schuitmaker is also proud of reforms to municipal retirement, telling us the work will reduce unfunded liabilities. In the coming days, WSJM News will speak with other southwest Michigan lawmakers about their feelings regarding 2017.