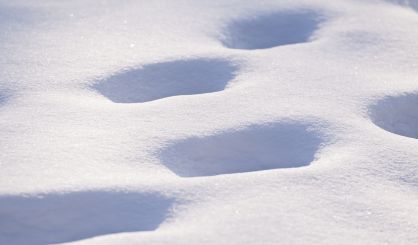 Michigan State Police have a warning for the state's residents with extremely cold temperatures this week. Spokesperson Dale George tells WSJM News it's a good idea to limit your time outdoors when it's this cold. A person can get frostbite or hypothermia quickly.
"Watch for signs of frostbite, which include the loss of feeling or paleness in the fingers, toes, or face," George said. "Also, keep an eye out for hypothermia. Those symptoms include uncontrollable shivering, memory loss, drowsiness, and exhaustion."
George adds it's also a good idea to avoid traveling because black ice can't be seen and road salt doesn't work when it's this cold. He recommends making sure you have emergency supplies in your vehicle if you do travel, and to keep yourself in the know about road conditions. They can be checked at Michigan.gov/MIDrive.