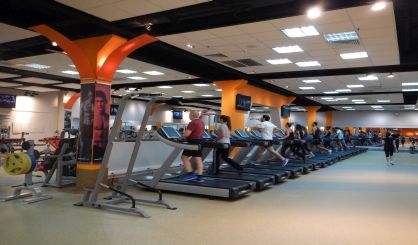 Michigan Attorney General Bill Schuette is advising state residents about how to be smart when signing up for gym memberships. His office tells us there was an increase in consumer complaints about fitness centers in 2017 with 595 coming in. In 2016, that number was 84.
More than half the complaints in 2017 were made against Family Fitness, a west Michigan-based chain. The complaints prompted the AG's office to file a cease and desist with Family Fitness that is still being worked out. The chain is accused of deceptive practices. The remaining complaints involved discrepancies between what consumers say they were told by sales personnel and what the signed contract actually guaranteed. In particular, consumers reported the written cancellation procedure frequently differed from what they were told by the salesperson. Consumers also complained about high-pressure sales tactics and feeling rushed to sign contracts.
Attorney General Schuette says you should carefully read any contract you sign, keep a copy of that contract, and be wary of unusually low prices. You can find the AG fitness center report right here.