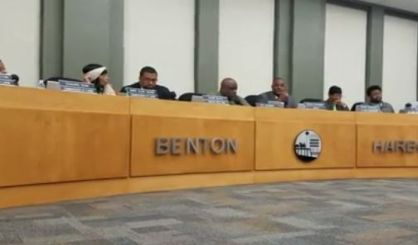 Benton Harbor City Commissioners will interview a candidate to the position of assessor. After much discussion Tuesday, they voted to schedule an interview with the lone candidate for the position. Some questioned why the applications were sent to the city manager and not the clerk or mayor. City Manager Darwin Watson said, in the end, who to hire is the commission's decision.
"All I did was receive and make sure that it got out, got back, and got to you," Watson said regarding the application. "That was my sole role in this. I have no authority to hire this person."
Watson did say hiring an assessor is essential, as the city currently has several tax tribunal disputes to work out and the state has told city officials in the past local assessing is greatly lacking. Commissioners CF Jones and Mary Alice Adams still voted no. Mayor Marcus Muhammad said, as far as he can tell, the one applicant is well qualified.