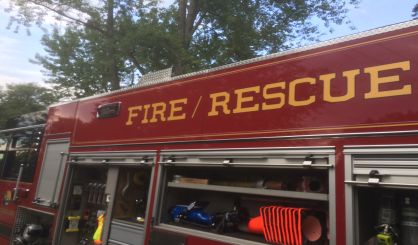 Our cold weather spell has spelled problems with freezing and sometimes bursting water pipes around southwest Michigan. Covert Fire Department Chief Doug Myers tells WSJM News that happened at his department's fire station Thursday evening.
"The alarm system for the building went off and alerted the firefighters that were here," Myers said. "We actually had a class going on for the county. Nobody was in the front office at the time, but once the alarm went off, they came up and realized we had water coming out of the ceiling in our front lobby area."
A sprinkler alarm and firefighters in the building helped find the problem quickly. The fire department is working with contractors to prevent this happening again.