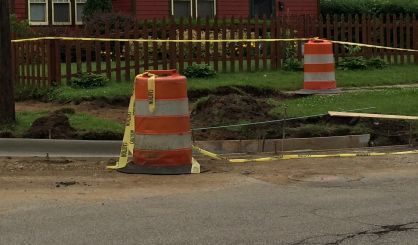 A new poll shows fixing Michigan's roads and other infrastructure is the top problem facing the state. EPIC-MRA President Bernie Porn told Michigan News Network the poll shows an alarming number of Michiganders are worried about fresh water.
"To think that the nearly ten million residents of Michigan are living smack dab in the middle of over a fifth of this planet's fresh water, that they think their drinking water is an issue, that suggests the legacy of the Flint water crisis is still on the minds of our voters," Porn said.
60% of those surveyed said there isn't enough money for infrastructure. Residents rank quality of education and controlling crime and drugs as the next biggest concerns.