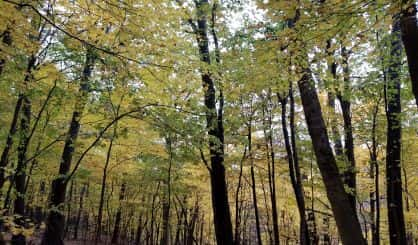 How many elk are in Michigan? That's what the Michigan DNR is attempting to find out with an elk count over the next week in northeast northern Michigan. 2018 is also the 100th anniversary of elk in the state. The DNR's Katie Keen spoke with Michigan News Network about the history of Michigan's elk population.
"Elk had been known to be across Michigan in the late 1800s, but they had all disappeared due to over-harvest and a lack of habitat," Keen said. "In 1918, there were seven elk brought from the western United States to Wolverine, Michigan. It took some years for that population to grow."
Keen says there were 1,100 elk in Michigan last year. She says they use a hunting season to help control the number since she says the ideal number for the habitat is between five to 900 elk.