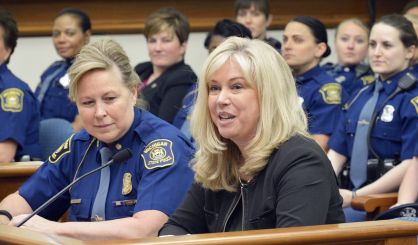 The Michigan Senate has unanimously approved a resolution declaring January 11 as Human Trafficking Awareness Day. State Senator Tonya Schuitmaker of Lawton proposed the resolution. She tells WSJM News the intent is to get Michiganders thinking about a crime that's more common than many may think.
"Michigan has made major reforms to human trafficking, and it's important that we educate the public on the problem of human trafficking, especially in light of the auto show coming up," Schuitmaker said. "According to the federal government, there will be a 150% increase in human trafficking around the auto show."
Human Trafficking could include forcing a young woman into prostitution or coercing someone into cheap labor. Schuitmaker says Michigan has been a national leader in addressing the problem, but there's still more work to do.