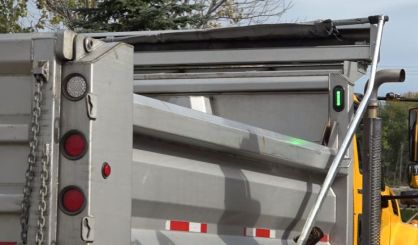 Drivers on I-94 and I-196 are having an easier time seeing Michigan Department of Transportation plows this winter. In addition to the flashing yellow lights, flashing green lights have been added to the trucks. MDOT's Jeff Cranson tells WSJM News the state now allows them on maintenance vehicles.
"Green gets our attention sooner," Cranson said. "It triggers something that stands out morle than other lights on the spectrum, and it really seems to work."
73% of the state's 83 county road agencies used green lights last winter and that number has increased this winter. MDOT has green lights on 200 of its 300 vehicles and plans to have its entire winter fleet converted to green by next winter at less than $100 per truck. You can learn more about the green lights in the video below.