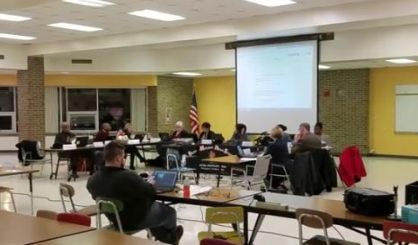 The Benton Harbor Area Schools Board of Education starts off a new year with a new president. Marletta Seats was picked for the post at the board's re-organizational meeting Tuesday. Seats told WSJM News the new board leadership aims to continue following the district's partnership agreement with the state.
"We plan to respect the partnership agreement, the consent agreement, and to fulfill every item on that partnership agreement that is required by the partners concerning this board, and we think we have the board that will respectfully do that," Seats said.
Seats told us her focus is the students, the teachers, and the partners. Leaving the position of board president is Joseph Taylor, who expressed support for the new leadership at Tuesday's meeting. Selected Tuesday for the post of vice president was Lisa Gulley, and the new secretary is Martha Momany.