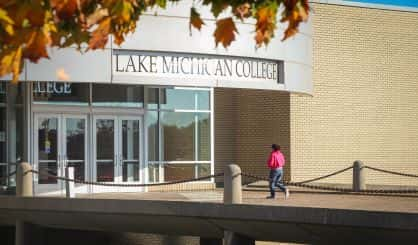 The Martin Luther King, Jr. celebrations will continue through Thursday at Lake Michigan College. LMC Diversity Consultant Danny Sledge tells WSJM News it is important for an institution of learning like LMC to celebrate the lessons taught by Dr. Martin Luther King.
"Dr. King was a significant figure in the United States in terms of his advocacy for social justice, and it's important that we continue to remember him and keep his legacy alive," Sledge said.
Everything started Monday with the 23rd annual breakfast and awards ceremony. Tuesday brings a screening of Detroit, a film from last year. Wednesday will feature a privilege walk at the college, and then Thursday brings the annual race relations forum. You can find the full MLK week schedule right here.