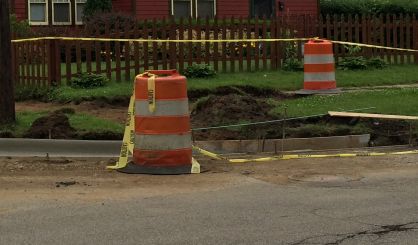 Benton Harbor City Commissioners are looking at getting the city's housing rehabilitation program up and running again, although they want it done right. At Tuesday's meeting, they heard about a proposal to bring in the Southwest Michigan Community Action Agency to administer a program run with federal dollars for home rehab. It's been non-functional locally since 2011, said Community and Economic Development Director Stephanie Scott-Sims.
"We thought that this would be a good way for us to not only get our rehab program revamped and started again, but also to keep us in good graces with HUD," Sims said.
Commissioners felt the proposal to work with the community action agency should have gone through a different committee. Mayor Marcus Muhammad agreed, but was open to the idea of having the action agency administer the home rehab program.
"We've worked with them before," Muhammad said. "From what I've heard, it could be a good partnership."
The matter's been referred back to committee. It will likely come up again.